Lapland - the home of Aurora Borealis, reindeers and vast wilderness: this is our homebase in the heliskiing world. And we fly and ski right in the middle och this beautiful mountain area.
---
We have chosen Abisko as our base, it is the place in the north that made us come home. Here everything has come together. Close to the airport, the famous weather-window around Abisko, and a small cozy lodge where we feel at home. The biggest plus? We are the only operator here.
Abisko Lapland, in the northern part of Sweden is often said to be the last, vast wilderness in Europe. It's huge, more than 5000 square meters. We do heliski right in the middle of this magnificent mountain area. And all our skiing takes place above tree level. We are 200 km north of the arctic circle, 68 degrees north. Sweden has enormous amount of area untouched by the human hand. Only wild animals, the reindeer herds owned by the Samis.
We are always thankful we can operate and ski here, all we leave are our tracks, that are often blown away the next day. We are ambassdeursc for the northern sweden to be able to show this area to tourist coming to Sweden, by foot it is impossible unless you do month longs expeditions.
Small groups
Private and custom-made trips for each group
We work only with experienced iFMGA guides that has lived or worked up here a long time
We are lodged at a smaller, cozy lodge Abisko Mountain Lodge where we are the only heli ski operation
The helicopter platform is only 100 meters from the lodge
Close to the airport, one hour transfer from Kiruna airport, we do pick up.
ABISKO LODGE – A Home From Home
A Comfortable and relaxed surrounding with an amazing kitchen creating swedish classics
Abisko Mountain Lodge
This is where we call home, in the middle of the large mountain environment we fly in. Mina and Dick Johansson run this lodge, Mina the brilliant hostess who is aware of every detail and Dick is also IFMGA guide and works a lot with us. Abisko is a small village with 50 inhabitants. The lodge is open all year round, but in April & May we fill the lodge with skiers. There's a special atmosphere in these two months. The lodge has 20 rooms, a bar and a comfortable lounge with wood-burning stove for socializing in the large armchairs.
Adjacent there is a sauna, a massage room and chairs to sit and cool down after sauna, of course we look at Lapporten!
The Restaurant
Abisko Mountain Lodge is one of the best restaurants here in northern Sweden, a culinary trip. Chefs from all corners of the world, using local products giving us skiers the food we dream of and need to ski all day.
Vi startade med endast en guide/en heli. Nu har vi växt lite, men vill ändå behålla det exclusiva, för svenska fjällvärlden måste få vara det den är. Tom, stor och att alla som vistas här får känslan av att det vi gör är unikt.
All our guides have a vast experience in helicopter skiing worldwide and they are all UIAGM/IFMGA certified mountainguides. Our guides have a passion for skiing and travels around the heliskiing world with our clients. But they always come back for the spring season in Lapland, Sweden.
All our guides are trained and educated according to the international license IFMGA. This is the only guide certificate in the world for mountain guides.
We have guides that stay with us for the whole season and also some visiting guides. It is gives us a good atmosphere and international's change of experience, relaxed and fun meetings.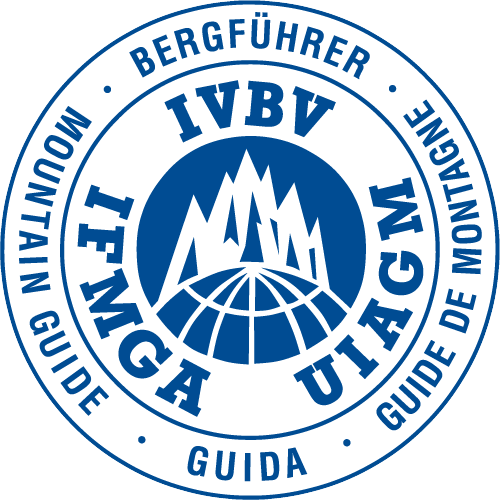 Pilots and helicopters
The biggest asset to a successful operation is team-work. Our guides and pilots are the most important team. Emil and his pilots have been with us for a long time and are all used to fly heli-skiers. It is a very demanding part of flying for the pilot, landing on snow and peaks. We use B3 and B4, from a company in Arjeplog, sweden. Heli AB.
Private package
The private package is the absolutely the best deal for a group of 4-5 people who like to decide together with the guide when and where to ski. Ski long days or shorter days, get out early or later, all depending on conditions and your form. Or you get the feeling and have all day to ski, no one waiting around. Just your group, your guide and the pilot/helicopter. We are there for you. 2-7 day packages.
Semi private package
In a semi private package, your group shares a helicopter with another group. Either you are a group of 8-10 people who want to hang out all day long, you share a pilot but of course have their own IFMGA guide with you all day long. Or we have two groups that we do our best to match in speed and strength. Everything to get the best days you can get.
Heli ski touring
Imagine not having to carry everything you need for a few days in the wilderness, instead we use the helicopter to get far out. With your IFMGA guide and a good plan, there are several different choices. Whether you want to fly out to a cabin and arrange a base camp and do day trips, then we can bring a chef who arranges incredibly good and luxurious food, ready in the cabin when you arrive. Or you fly out on your own trip from cabin to cabin to discover larger parts of the mountains.
Our guides have a thousand ideas, so get in touch with us.
heli ski explore trip
This is a unique experience that only we do! Together with our IFMGA guide and a pilot / helicopter, you get some extremely exclusive days. You pack a small overnight bag, and we bring the rest. We fly away, ski all day and live in one or more new places. We probably won't meet so many others and we will just make new runs all the time. We bring great food with us, and have a hot picninc during the day. We either bring a chef or have a chef in place. Trust us and we'll take you on an adventure!
A heliski operator based in the very north of Sweden
Heli Ski Guides Sweden AB
Pia & Stefan Palm
Chemin de Rusticana
Chamonix Mont Blanc
FRANCE
Email
info@heliskiguidessweden.com
0ffice
+33 (0)6 62 66 62 28
Lead guide
+33 (0)6 63 07 72 59